Welcome to

Serene Scene Landscapes
Give us a call and let's have a chat.
At Landscaping Ipswich, we offer a wide variety of garden landscaping services to help you achieve that dream outdoor living space, that you've dreamed of. We always ensure we clean and tidy up before we leave your premises - but also can provide additional services that we may not have listed. Just ask us!
We want to make sure that your neighbours and guests alike, will turn their heads and not want to leave!
Ipswich landscaping and design services
what we do
To ensure we meet our high standards, we have an experienced team who are dedicated and passionate to ensuring our clients are always satisfied. With many years of experience, we understand what our clients need and want. We combine all the little intricacies that go into any garden, and show you the big picture vision. We not only pride ourselves on timeliness and delivery - ensuring that our client expectations are always met, but also being versatile on any soft and hard landscaping project.
We provide an end-to-end service, that is, from the planning and designing stage, to the coordination and project management onsite to ensure an integrated and efficient workflow. Our processes ensure that the whole project is streamlined, efficient and most importantly - cost effective.
What's most important, is that you have a voice every step of the process. We believe that communication is vital to ensuring that our clients are always kept up to date and that if any processes require changing - you are kept in the loop.
⁄01
Initial consultation and planning
We set up an initial conversation to discuss what your needs are. We then talk through the details of how the project will be conducted, and then provide you with a draft outline of the scope of work to be completed, for each key task required.
We provide a list of quotes for services and materials required, to give you an idea of everything before we move forward. We also conduct an on-site inspection to understand in depth the look and feel of your property. This is important so that we understand the environment and any potential challenges that we may run into.
⁄02
Design
You will be working with our design team to help you navigate the process of bringing your visions to paper. You will get to pick and choose each key feature, so that we can work together to bring these visions and ideas to life. Whether that be from choosing which material you want for your retaining wall, or the style of decking you want to go with your pool. We will then draw up the designs to your liking.

⁄03
Construction and works
This is where the fun begins, as we transform your garden environment, into something completely new, fresh and colourful. You will get to work with our horticulturalists and pick out the flora and fauna that will suit your yard. Once the work is done - stand back, and breathe in your new haven!

Let's have a chat to see how we can help you best.
We provide landscaping services in the Ipswich region & across all surrounding suburbs.
Our team at Landscaping Ipswich always ensure that we source our products from reliable and local suppliers. We pride ourselves on quality and satisfaction, and therefore all materials are sourced only from our trusted partners.
We also ensure all excess and old materials are recycled, as we ensure that we live up to our core value of sustainability.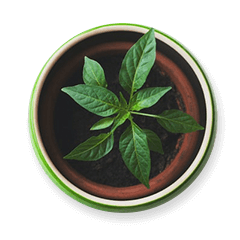 If you have any questions or require any type of landscaping design and construction services, call our team today. We service the entire Ipswich region and surrounding suburbs – so we're here to help. From basic services, or a whole end-to-end project, our team of Ipswich Landscapers will evaluate your outdoor living space, and provide a unique and customised design that is catered solely for your property.
To find out more, feel free to give us a call and we can provide a free quote on any services you might require. Our goal is to simply serve our clients at the highest capacity and ensure the highest of customer satisfaction possible!